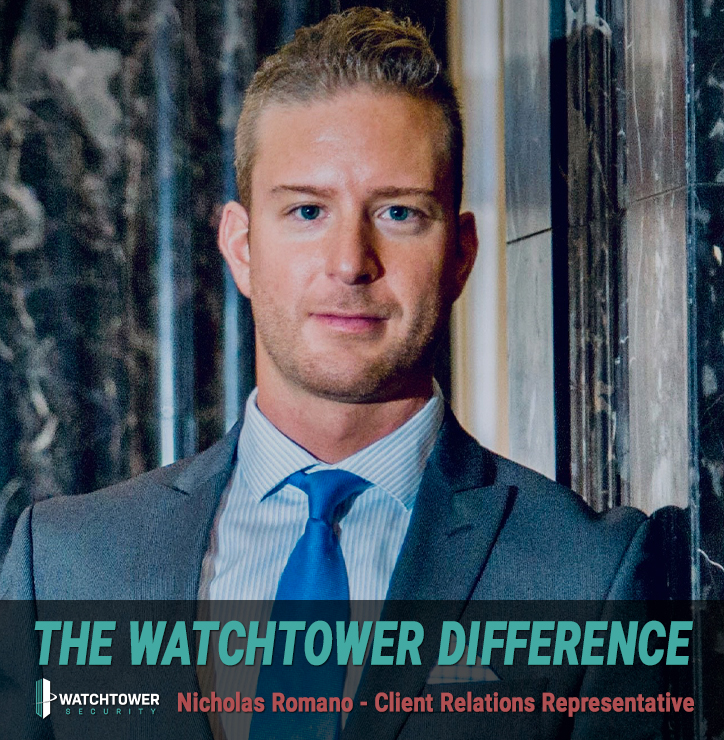 Name: Nicholas A. Romano
Title: Client Relations Representative
Where are you from and how long have you been at Watchtower?
Born and raised in the fertile plains and rolling hills of the "Show-me" State. I've been growing with this tremendous company for four years.


How did you end up in the multifamily industry and what drew you to join the Watchtower team?
Four years ago I was an amateur real estate investor dabbling in REITs and ETFs with no real idea of what the multifamily housing industry is. As a hobby (since I was 13), I create short films and post them online. This caught the attention of a former colleague, and current Watchtower staff member, Rian. At the time, Watchtower Security was adding creative and critical thinking Forensic Review Analysts. My editing skills and methodical mind formed a perfect candidate. Rian scheduled an interview with HR that opened my eyes to the multifamily industry and the very important role Watchtower Security maintains. 

What's your job at Watchtower?
I am a liaison internally and externally alike. Adept at explaining highly complex concepts to a wide variety of professional and non-professional clients in a clear and understandable manner. This includes but is not limited to software training, crime investigation support, hardware maintenance, the addition and/or continuation of contracts. 

What is the most interesting thing that has happened to you at Watchtower?
The transition from a corporate office to a home office during the COVID-19 pandemic. The self-managing skills that resulted from the adjustment will permanently benefit my productivity.    

What do you like most about your job?
Communication and connection with coworkers and clients.  

What do you do for fun outside of work?
Aside from creating short films, I enjoy cooking, fitness, reading, and traveling with my wife. 

What is the best advice you have ever received?
"Hope for the best, expect the worst, and always be prepared." – Dad

What's a fun fact about you many people may not know?
When you call Watchtower Security, you immediately hear a quick introduction. That's my voice.