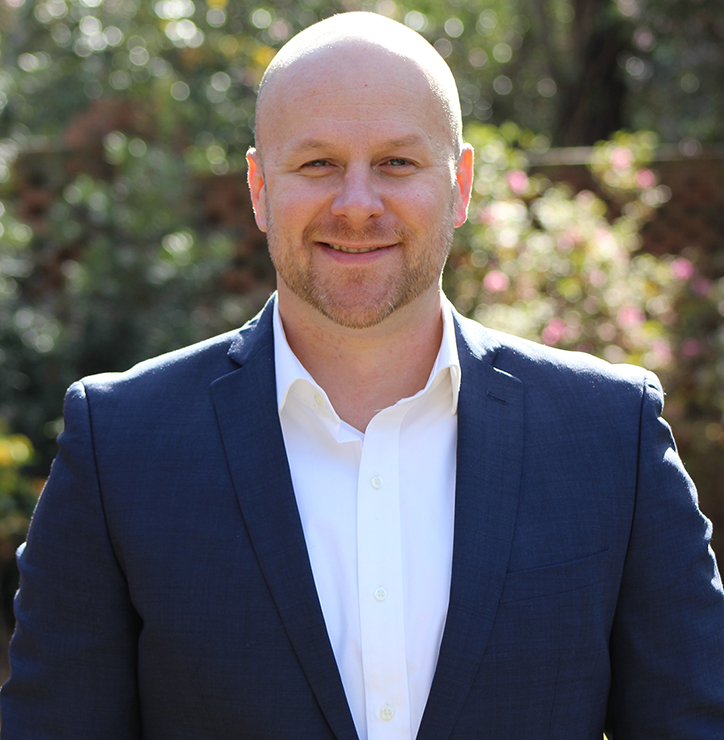 Name: Jon Michaels
Title:

Southeast Regional Sales Manager

Where are you from and how long have you been at Watchtower?
I'm born and raised in Kansas City (Go Chiefs!). My career serving our multifamily industry as a supplier partner has taken my family from Kansas City to Louisville, Kentucky, and then to Dallas, Texas. Now residing in South Carolina, I help serve Watchtower's customers in eleven states here in the Southeast, plus Puerto Rico.
How did you end up in the multifamily industry and what drew you to join the Watchtower team?
I've always been deemed a "people person" from my personal and professional network since my days as an undergrad at Washburn University in Topeka, Kansas. Matching that title with my fascination and interest in the real estate industry, while learning about real estate investing as a licensed real estate broker, helped place me in our industry today. The sales rep that I replaced in 2010 in Kansas City while representing a stellar marketing solution for our industry is the COO today at Watchtower. People work for people and Mason Lipp was the secret sauce in me joining the Watchtower team and serving our happy customers today.
What's your job at Watchtower?
My job as the regional sales manager at Watchtower today for our Southeast customers in SC, NC, GA, FL, AL, MS, LA, AR, KY, TN, VA, and Puerto Rico is to help educate both our existing and prospective customers on the video surveillance services we provided exclusively today to our industry. Knowing that our services help our customers better protect their multifamily assets and the residents who live there is one of the most fulfilling feelings I've had in my professional career of more than a decade now.
What do you like most about your job?
Working with our customers and feeling like I'm helping them solve one of their problems so that they can be that much more successful in operating a more successful property management service. It may sound silly however that's what helps motivate me daily, learning what obstacles are in front of my customers, even if those do not represent a product or service that I represent today at Watchtower, I remain curious and help solve those identified problems through the professional and personal network I've built over the past decade in our industry. I truly care about serving our customers and with a smile and a few laughs most of the time. 
What do you do for fun outside of work?
Spend a ton of intentional time with my family and traveling with them while exploring as many destination spots in the Carolinas as we can. I'm the lucky husband to my wife, Jenny Michaels, who has personally delivered the most four amazing daughters that we raise today near the historic downtown area of Sumter, South Carolina. Jenny is a known Rock Star nationwide within her credit union industry. I also serve at our church, Christ Community Church, while helping with our local outreach efforts (shocker!). I enjoy coaching my girls in sports they choose to engage in while inspiring them and their friends to be healthy, confident, and amazing. And of course, my girls would say I'm the king of cannonballs with the skills that I exhibit at least 265 of the 365 nights of the year in our backyard swimming pool. 
How do you juggle being a dad of four girls and serving Watchtower's customers?
My wife and I are not shy about asking for help. Ha! We are both able to juggle our careers and responsibilities in leading and educating four strong, independent, and educated little ladies by being a great team and learning how to be the best parents possible along the way. Having an employer like Watchtower who truly practices what they preach in being employee-centric and showing empathy and flexibility when it counts, is so important to me. Because of Watchtower, I'm one of the many, many loyal employees who choose to contribute to our unique culture while helping spread the word of why Watchtower is so unique in both our recruiting efforts as well as growing the number of customers we have today as a result.
What's a fun fact about you many people may not know?
I could be a Chip Gaines Jr. regarding my self-taught house remodeling skillset that both my wife and I have built over the years. With the many, many relocations and moves our family has made we are incredible at transforming older historic homes into more modern homes that reflect us (mainly my wife because she has some incredible interior design skills!). Having grown up not knowing what a hammer and screwdriver are (ha!) it has been awesome to reflect on the homes we had in Kansas, then Kentucky, then Texas, and now here in South Carolina and see our hard work pay off in equity. Plus, knowing those families that we sold those homes to are still enjoying our hard work today as I stay in touch with those families today (I'm a people person, what can I say!).