There has been a significant rise in motor vehicle theft across the United States in 2023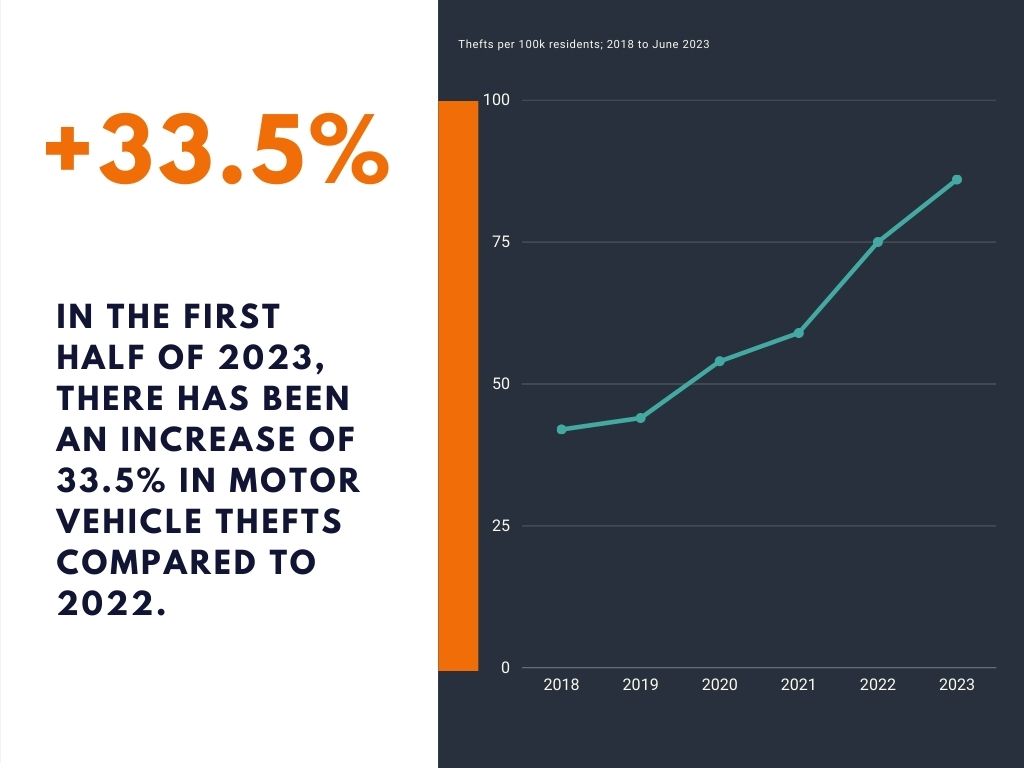 United States motor vehicle theft rate.  Data: Council on Criminal Justice; Chart: Watchtower Security
Across the country, car thefts are on the rise, especially within the multifamily housing industry. The anonymity and ease of access in multifamily complexes make it relatively simple for criminals to blend in with the community, making it harder for law enforcement to identify and apprehend suspects. Combine low lighting with limited security, and these parking lots are ideal targets for would-be criminals.
Watchtower Security's managed video surveillance solution has become a crucial tool in the fight against vehicle theft and break-in rates across multifamily communities. Through leveraging advanced technology and a proactive approach, Watchtower's solution has proven invaluable in deterring potential car thieves and enhancing security within these shared living spaces. By strategically placing high-definition cameras throughout parking areas and other vulnerable locations, the system captures real-time video feeds and records suspicious activities, providing a comprehensive and reliable source of evidence for property management and law enforcement.
Multifamily communities that have integrated Watchtower Security's managed video surveillance solution now have the tools to prosecute these criminals and help deter future incidents. Contact us today to explore how our managed video surveillance solution can help your community.
Contact us today to have a representative call you!